Grip Strut is a form of galvanized steel that is grated to provide a safe walking and working environment. Both the bottom and the top part of the grip strut are manufactured in such a way that there is resistance on all sides. For any slippery working environment, a grip strut is a must-have.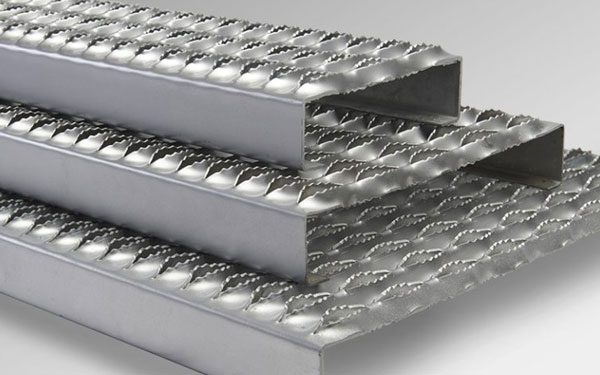 Key Highlights about the Grip Strut:
• The steel metal is highly galvanized and it has serrated surfaces.
• The steel is made in such a way that it is easy to weld, cut, and form according to individual preferences.
• Used especially where there are slippery floors. It can also be used for balconies, stair treads, and walkways.
• It is fit for both indoor and outdoor functioning.
• It is easy to clean and maintain given that it has an open design on the surfaces.
• It comes in different sizes, shapes, and material designs.
The Bar

Grating

, also known as steel grating or metal grating, is an open grid assembly of metal bars, in which the bearing bars, running in one direction, are spaced by rigid attachment to cross bars running perpendicular to them or by bent connecting bars extending between them, which is designed to hold heavy loads with minimal weight.
The bar gratings are widely used as floors, fencing, trench covers and maintenance platforms in factories, mezzanines, stair treads, motor rooms, trolley channels, heavy loading areas, etc.
We offer a complete range of grip strut, bar grating, threads and special products on request. So, without thinking twice contact us today and get a reasonable quote for your construction or engineering project.