FAST DELIVERY & FLEXIBILITY




are some of our numerous fortes.
The metals delivery service of Acier Lachine has formed a reputation of trust, product quality, reliability, and responsiveness.
Our modern fleet of trucks and the team of experienced drivers allow us to deliver your metal orders to your destination in less than 24 hours! We serve the Greater Montreal Area, the regions of

 

Southern Quebec and Southeastern Ontario.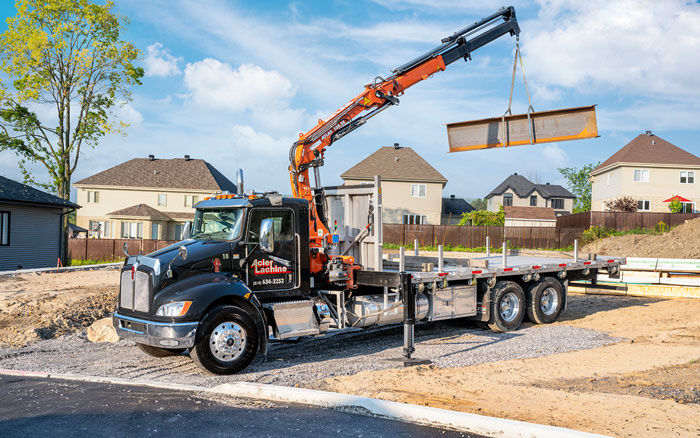 The reliability of our delivery service goes hand in hand with the quality of our metals and metal fabricated products. Our focus is not only on delivering your order within a day but also on delivering it safely and without causing any inconvenience to you.
Moreover, we deliver your orders in hard-to-reach areas, including sites that don't have shipping and receiving docks.
Our main strength is that we remain flexible while encountering all sorts of emergencies, which are a mandatory part of ensuring a 24-hour delivery service.
We optimize the critically important tasks such as the truck loading during late evening hours or early hours of the morning so that the trucks are ready to leave at the start of the day.