Congratulations Paul Bamber and Stephan Meloche, the winners of the two Echo Dot smart speakers with clock and Alexa in our 'Like Acier Lachine on Facebook, 2021 edition' initiative!
In our random name selection process Paul and Stephan have been crowned the winners! We are inviting you to watch the drawing of the prizes in the below video!
Thanks to everyone who participated and helped make this contest a success! Stay tuned for our future contests!
In case you missed it, you can check out the contest here: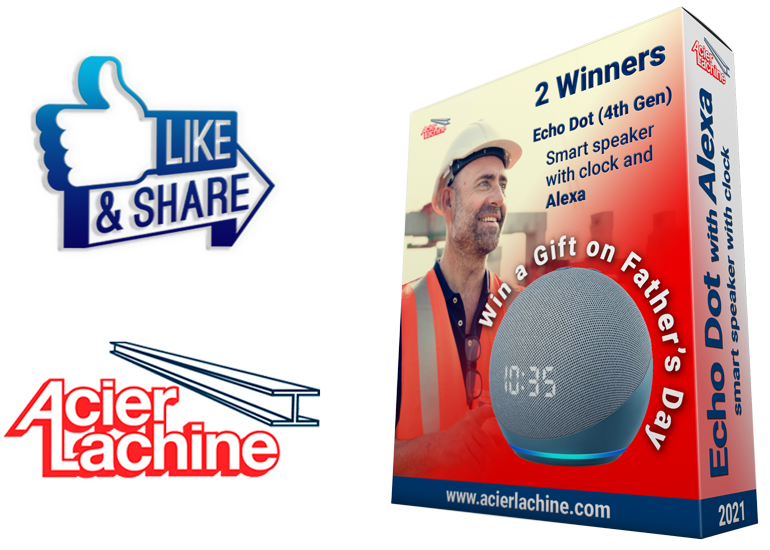 The Winners of the Contest:
Paul Bamber & Stephan Meloche