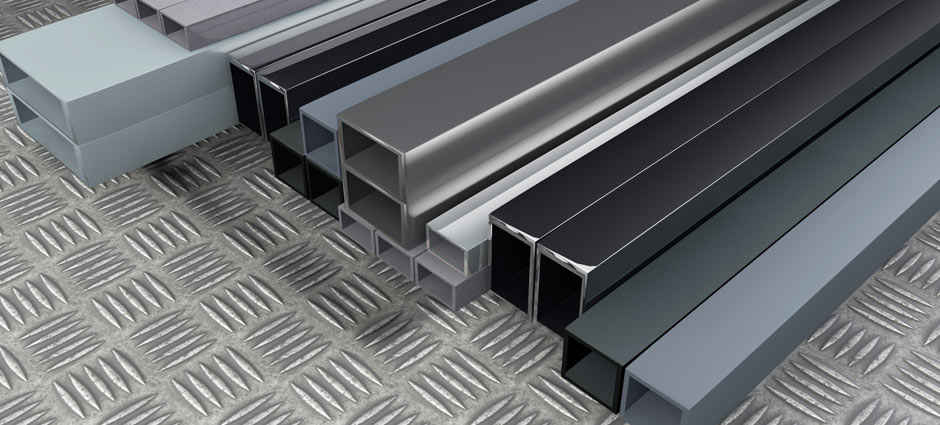 We have a wide range of products in stainless steel grade 303, 304, 304L, 310, 316 et 316L, from angles and channels to plates and bars.
Acier Lachine is known as one of the leading distributors of stainless steel products in Greater Montreal Area, the South of Quebec and South-East Ontario regions. Acier Lachine supplies and markets all sectors and industries that use stainless steel metal.
Generally speaking, stainless steel is a group name that represents all steel metals that mainly are resistant to corrosion. Stainless steel is one versatile metal with the following qualities:
It is resistant to corrosion

It is strong

It can be formed into different shapes such as bars, tubes, plates, and sheets

It is easy to work with since it can be cut, welded and machined easily

It has a modern and attractive appearance

It has a low maintenance cost

It is durable especially when galvanized

It rarely needs other protective coatings and paintings

It is ductile and tough
Stainless Steel Applications
Given the strength, life longevity and the appearance of stainless steel, many Individuals and professionals, architects, engineers, contractors, constructors, and metal artists are finding newer ways of stainless steel application. Here are the main areas of application of stainless steel products:
Architecture and construction (facades, roof covers, exterior cladding, handrails, counter tops, backsplashes, door & window fittings, street furniture)

Automotive and transportation (automotive bodies, exhaust systems, catalytic converters, blades that run the turbines, ship propellers)

Chemical & heavy industries (storage tanks, pipes, pumps, valves, offshore oil rigs)

Medical (operating tables, steam sterilizers, MRI scanners, pill funnels, processing pipes)

Household items and catering (counter tops, cookware, dishwashers, freezers, refrigerators, ovens, brewing and distilling equipment and other equipment for processing foods)

Art (outdoor and indoor monuments, decoration artifacts)
In conclusion, Acier Lachine provides a complete list of stainless steel products. In addition to the metal distribution and warehousing, Acier Lachine is a one-stop shop for all kinds of metal fabrication demands.
Whether you need to build your own handrails, countertop, facade or even a house or are a corporate contractor builder, you can contact us and get a quote for your project at very competitive prices.