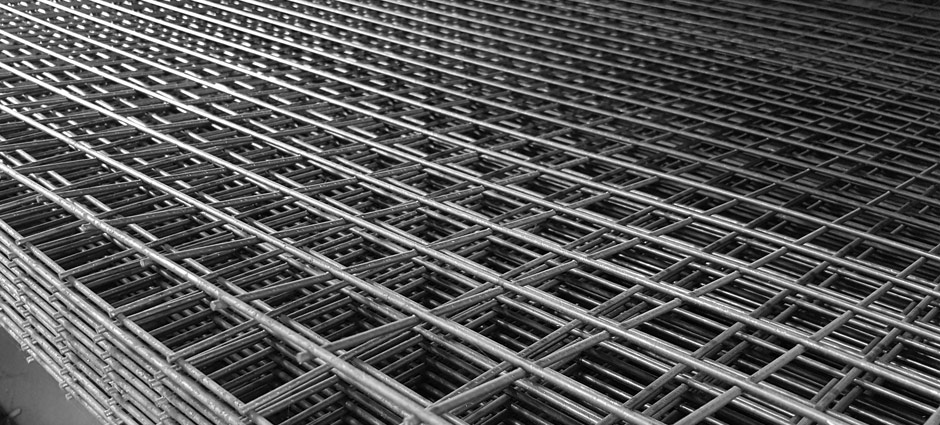 The wire mesh is traditionally used in ground slab reinforcement and gained a very broad application in modern construction. It is now widely used in all different types of construction and in most structural elements such as:
Canal Lining and Culverts
There are several materials used in making wire mesh, however, the major materials are generally from metals. They include: low-carbon steel, high-carbon steel, copper, aluminum, and nickel.
Please explore the range and technical specifications of our wire mesh inventory. In case you will not find the desired product or dimension of the existing ones, please contact our representatives and they are going to find the products in the necessary dimensions for you.
Browse All the Technical Specifications & Available Dimensions of our Wire Mesh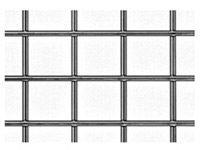 Wire Mesh
| wdt_ID | Spacing | Gauge | Dimensions | Weight (Lbs.) / Feet 2 | Weight (Lbs.) / Sheet |
| --- | --- | --- | --- | --- | --- |
| 1 | 4" X 4" | 4/4 | 48 X 96 | 0.850 | 27.200 |
| 2 | 4" X 4" | 4/4 | 96 X 144 | 0.850 | 81.600 |
| 3 | 4" X 4" | 4/4 | 96 X 240 | 0.850 | 136.000 |
| 4 | 4" X 4" | 6/6 | 48 X 96 | 0.620 | 19.840 |
| 5 | 4" X 4" | 6/6 | 96 X 144 | 0.620 | 59.520 |
| 6 | 4" X 4" | 6/6 | 96 X 240 | 0.620 | 99.200 |
| 7 | 6"X 6" | 0/0 | 96 X 144 | 1.070 | 102.720 |
| 8 | 6"X 6" | 0/0 | 96 X 240 | 1.070 | 171.200 |
| 9 | 6"X 6" | 2/2 | 96 X 144 | 0.780 | 74.880 |
| 10 | 6"X 6" | 2/2 | 96 X 240 | 0.780 | 124.800 |
| | Spacing | Gauge | Dimensions | Weight (Lbs.) / Feet 2 | Weight (Lbs.) / Sheet |